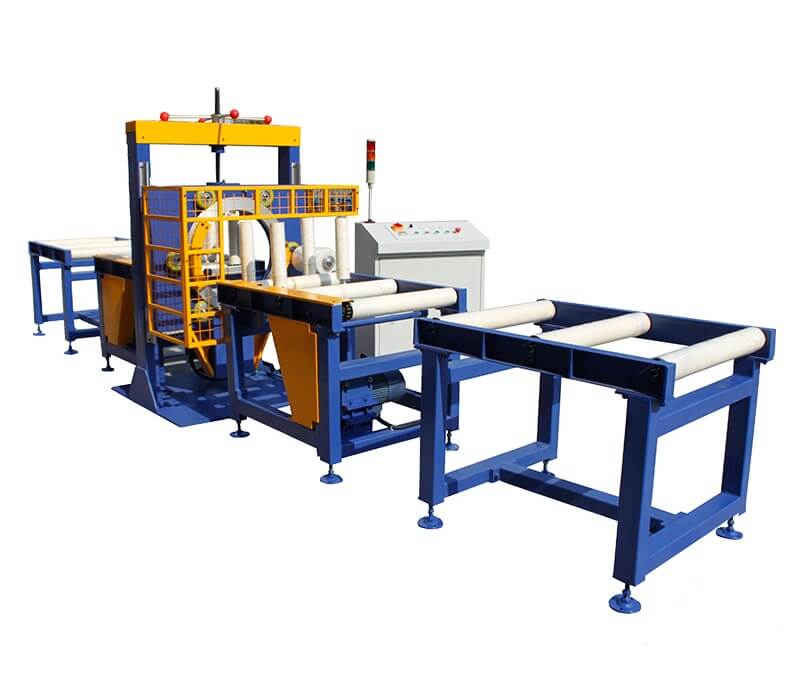 The aluminum profile packaging machine developed by Wuxi Emancipator Machinery Co., Ltd company is used for stretch packaging of various profiles and any long products. This is a machine that can make the contours as beautiful and neat as possible; Moreover, it replaces the traditional manual packaging with low efficiency with labor cost, efficient and intelligent machine packaging.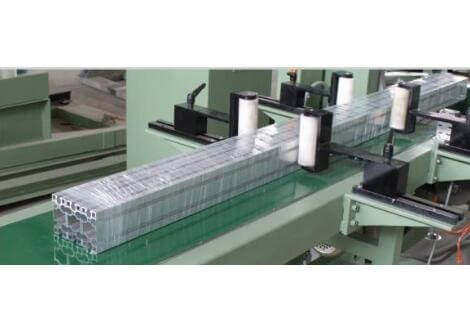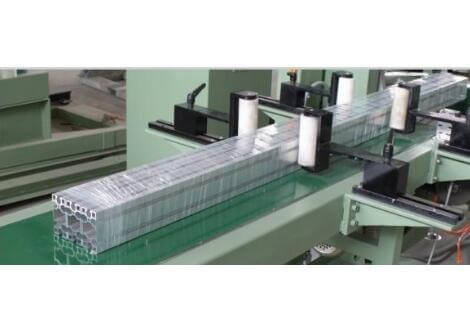 Features of the machine:
The machine is simple in structure, easy to operate and safe.
PLC runs automatically.
Standardization, modular design, stable performance and easy maintenance.
The indicator alarm automatically shows the occurrence of the failure.
The conveyor belt is driven by a motor. The photocell sensor is used to detect the packaging position.
The overlap rate can be adjusted as needed.
The height of the center of the ring can be adjusted according to the specific product size.
Press roller or side protection roller can be added to match the soft profile.
A mechanical manual device can be selected for automatic feeding and cutting operations.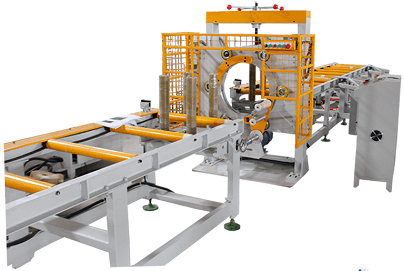 Introduction to Panel Switch:
Power switch: the main switch of the power supply.
Emergency stop: A control switch used to control a circuit. In an emergency, press this button to shut down the entire machine.
Manual/Auto: select the working mode. "MANUAL" is mainly used for personal operation. "AUTO" is used for the normal automatic packaging operation of the machine.
Start: Start the machine in automatic mode.
Stop: You can stop the whole machine from working.
RING JOG: In manual mode, the ring rotates at a slow speed.
Ringing reset: Reset the ringing to the original position in manual mode.
Entrainment: Clamp the packaging material in manual mode. Press "Stop" to reset the fixture for another clamping action.