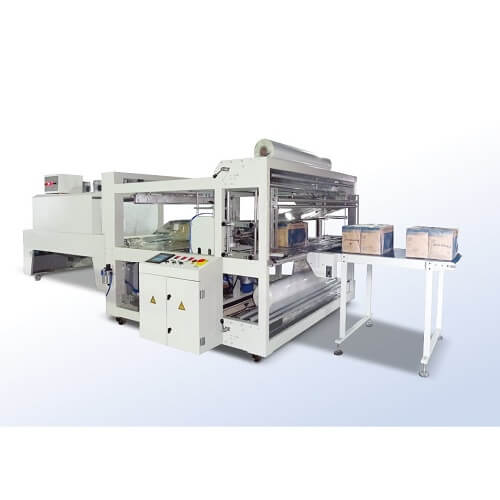 Product Introduction:
The product can be widely used in food, beverage, pharmaceutical, cosmetics, hardware, wood products, stationery, printing products, plastic products, glass products, electronic components and other products of a single, polymerization or combination packaging.
Features:
Electronic continuously variable transmission, stable and reliable, long life, low noise.
Far-infrared quartz heating tube, continuous working in the infrared radiation. Strong wind circulation makes the temperature of the heating chamber more uniform and saves energy.
The transmission part adopts a high-power DC motor, which can change speeds and carry higher speeds at the same time. It can work  for a long time stably.
Product Details:
Automatic Shrink Packager, Thermo Shrinking Machine