Emanpack provides mechanical steel coil upender to offer a new solution of upending metal coils, molds and dies as well as other heavy and bulky products.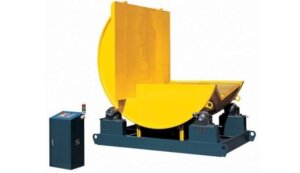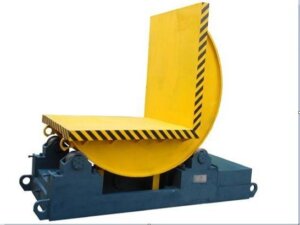 The mechanical upenders are sometimes also named as coil positioners, which rotates steel coil and aluminum coils and other non-ferrous coils or loads with a 90 degrees through. These turnover machineries are used in various production and application of maintenance.
The capacity of this tilting machine is available up to 200tons with a series of options.
This mechanical upender is available to produce with standard configuration and custom engineered production is also available to suit your particular application.
Machine Features
Available from 3000kgs to 100000kgs for standard upender capacities.
Well welded construction of robust reinforced carbon steel.
Bottom is made by full steel plate.
Both single and double drive chains are optional depend on the turning capacity and position of gravity center of loads.
Fine welded steel trucks and four straight treads, single flanged steel wheel and roller bearing.
The machine has right angle driven gearbox which is fully enclosed with single speed motor and brake. The output driven open gearset is well guarded.