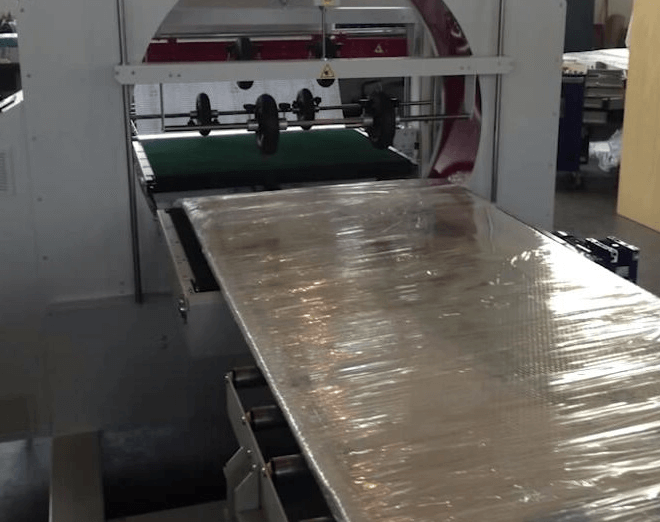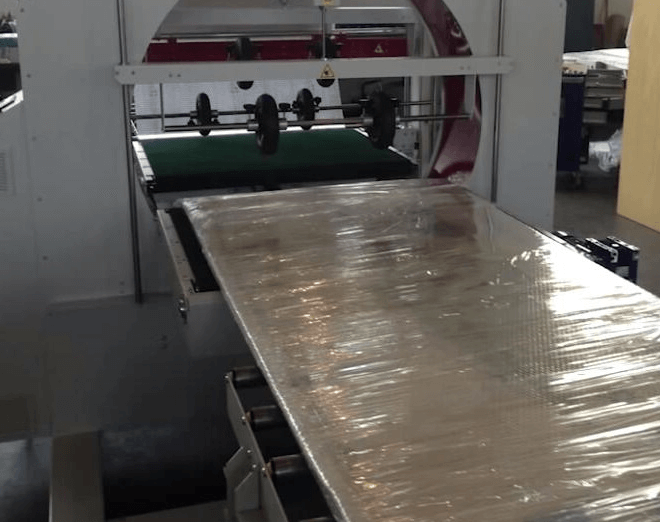 The horizontal panel packaging machine produced by Wuxi Emancipator Machinery Co., Ltd Company is an automatic orbital packaging machine for efficient packaging production of doors, wood panel, furniture and large products. The cardboard packaging machine can be designed and manufactured according to your specific product size to achieve the best packaging performance. It is an ideal packaging equipment for modern enterprises.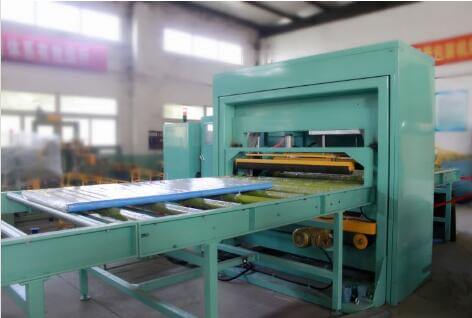 Basic Features:
Use PLC&HMI to make the machine smarter and more controllable;
Double ring and double grinding wheel device, work safety, stability and high efficiency;
The special conveying device is easy to load, unload and transport the packaging, and it can also enhance the transfer capacity;
The height of the ring can be adjusted according to the different sizes of the product;
Material tension can be adjusted;
The indicator light alarm can automatically display the fault;
Use the photoelectric sensor to set the packaging position;
The winding ring is controlled by the frequency converter. The overlap rate of packaging film can be adjusted as needed;
Independent control panel, easy to operate and maintain;
Wide packaging belts can reduce packaging costs and improve work efficiency.