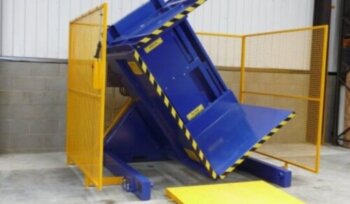 Pallet inverter has another name which is pallet tipper, pallet flipper/pallet flipping machine, pallet changer/pallet changing machine. As a turnover machinery, this machine mainly is to inverse the goods with pallet and then change the pallet to a new one. It's also used to change the damaged products and remove the freezer spacer in frozen food industry.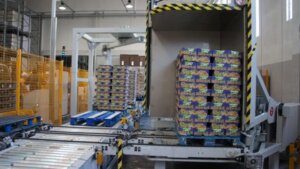 So, how many types are there for this
pallet inverter
. Well…, today I will give you a introduction of the multiple types of pallet inverters. The first is the single clamp type. This machine is cheap made and suitable for heavy loads. But it's for standard products and loads which always keep the same height. Because, if the height changes the machine will be unbalanced. The second type is the dual clamp type. Two clamps speed up the time for clamping, but also keep the machine and load in a more balanced position. The machine is applicable to various situations and industries. The third type is the floor based pallet inverter. The machine has clamp which can lower to the ground level and easy for pallet jack or pallet truck loading and unloading. The draw point of this machine is this machine can only for light loads and products.