Product Application
Semi-Automatic Orbital Stretch film wrapping machine SCR-120AC model is wrapping machine especially for furniture, window and door. SCR-120AC has two options for customer that semi-automatic function and full-automatic function. Semi-automatic function as like conveyor uses gravity table,film cut&clamp manually, top pressers fixes manually and Automatic function usually include film break and clamp function, top pressers pneumatically, all sensors detection system.
In order to customized machine for special customer, we usually also can add some automatic functions option basic on semi-auto model.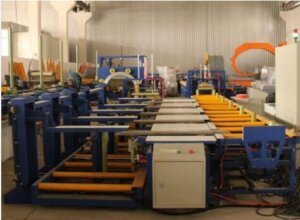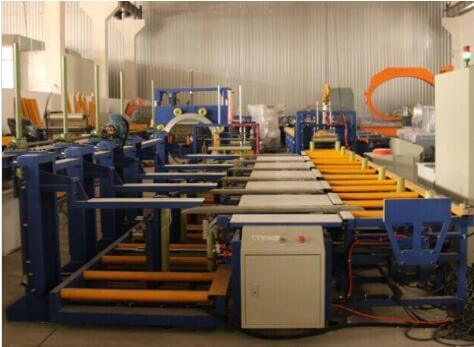 Parameters of 120 Model
1.Orbital Wrapping Machine for Stretch Film
Film spool dim.: Width 76mm(3″)/102mm(4″)/127mm(5″);(Film) thick. 23-50µm
Ring rotation speed variable by inverter
Rotation speed variable by 0 to 100rpm
Belt driven ring rotation
Spool holder and gear roller mechanical adjustable clutch
Unit of hooking, holding and cutting
Pneumatic vertical pressure unit with free rollers infeed and outfeed
End stretch film alarm
Air pressure in exercise: 6 bar
Infeed & Outfeed position equipped with working table.
Total Compressed air consumption: 15 NL/min
Power supply voltage 110/220V,1PHASE,50/60HZ
Total weight Kg 500
Control console with Touch Screen and PLC to control the packaging cycle
2. Performance and feature:
Mechanical arm matched with brake motor to en-longevity the equipment.
With adjustable tight film carriage,film clamp device easily in use.
SIEMENS PLC Control system.
Manually adjustable infeed and outfeed side guides.
Door safety device to protect the operators