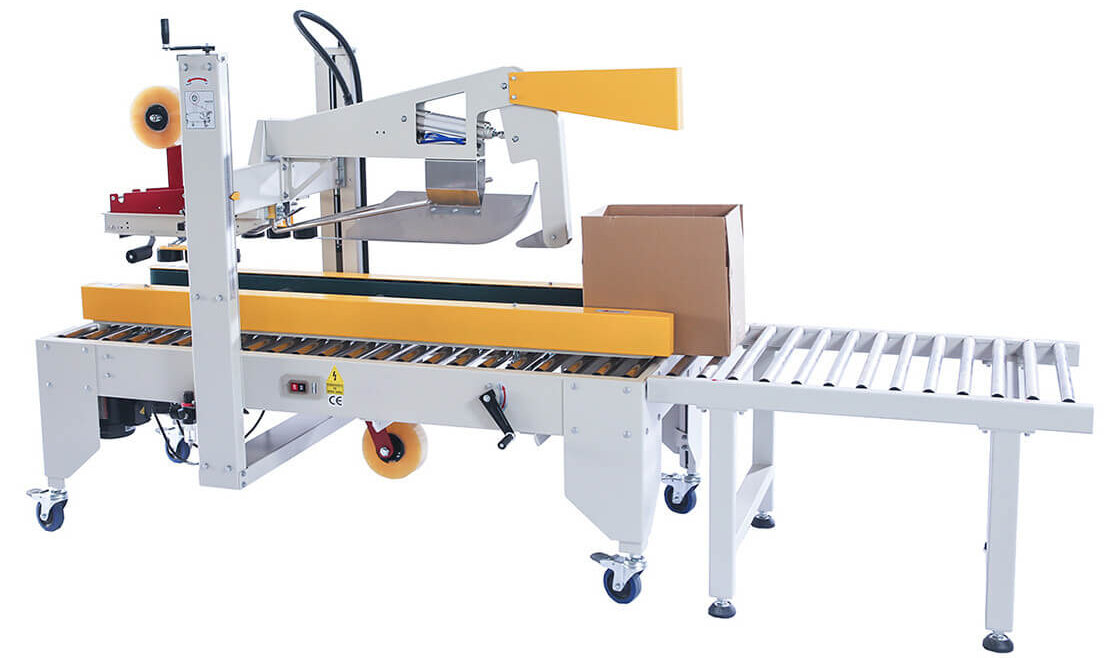 With the rapid development of the network economy, e-commerce business is becoming more and more prosperous. People can buy their desired products without leaving home. This has become the first choice for young people in the new era. This move has undoubtedly promoted a new type of industry.
For the packaging industry, its development speed obviously cannot keep up with the economic development speed, especially for sealing machine products. Due to the wide range of product specifications and frequent replacement of e-commerce products, there is no box sealing machine that can meet the needs of users as much as possible, which is very distressing for users.
In response to the above problems, Emanpack specializes in launching a small carton automatic sealing machine based on the particularity of the e-commerce industry. This equipment is a customized misalignment movement equipment, which is specially suitable for the sealing of relatively short and smaller enterprises. The use of cartons, which will largely solve the user's problem of diversified types of cartons.
In fact, all kinds of carton sealing machine products can be customized, but the main thing is to customize the corresponding products according to the actual situation of the user, such as the folding cover sealing machine and the automatic carton opening machine. If the user has a special carton The size requires customized equipment, you can contact Emanpack sales team, we will provide you with a satisfactory solution.