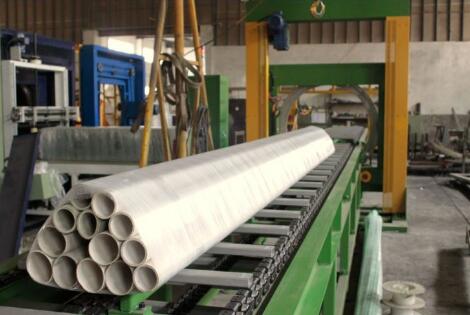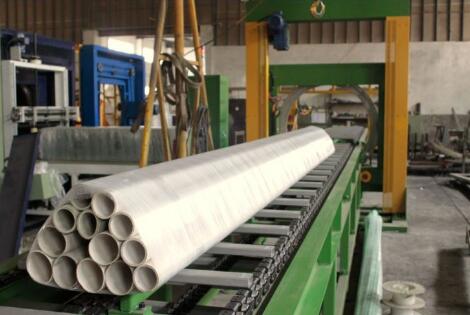 automatic tube packing machineThis tube packaging machine is widely used to pack steel pipes, plastic pipes, welded pipes, seamless pipes, steel pipes, copper pipes, aluminum pipes, aluminum profiles, bars, plates and other long products into a bundle. The tube can be round, square or rectangular. The wound tube is well sealed and decorated for protection and transportation. Popular for PVC pipe manufacturers and aluminum extrusion owners to manage their products packaging.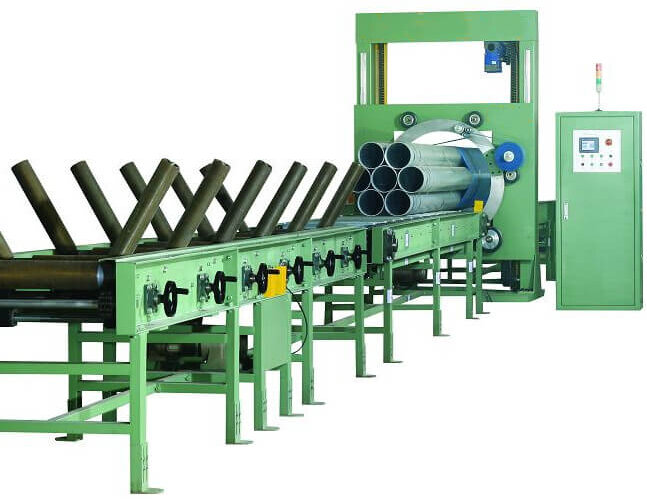 Basic Features of the tube packing machine:
Adopt PLC control system.
Double ring and double friction wheels make work safe, stable and full of vitality.
Adopt friction structure to ensure safe, stable and powerful operation
Automatic object tracking and precise positioning.
Special tension adjustment system can uniformly control the tension of the packaging belt.
Soft start and soft stop ensure safe operation.
Independent control cabinet, convenient for operation and maintenance.
The conveyor can be a galvanized roller, a rubber roller, a belt conveyor, etc.
The length of the conveyor belt can be customized as required.
Manipulator automatically feeds and cuts packaging materials, safe and efficient (optional).
Two different materials can be wrapped at the same time (optional).
HMI screen operation (optional).