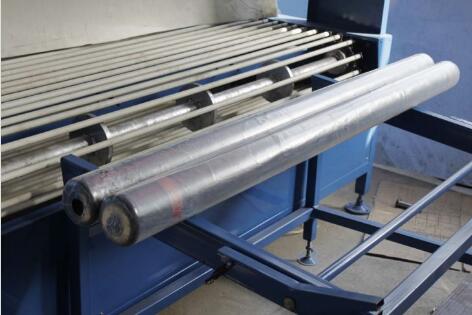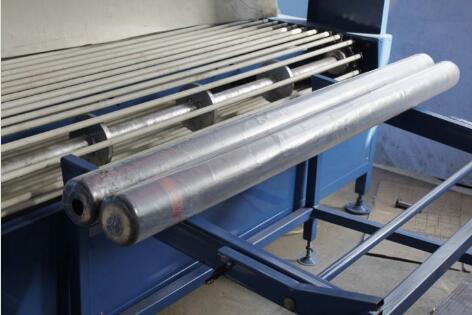 The roll shrink wrapping machine is an automatic packaging equipment, specially used for rolled objects such as blanket rolls, cloth rolls, carpet rolls, roofing material etc., The machine adopts roller table for the in-feeding of roll products. Available to integrate with customer's production line or packing line.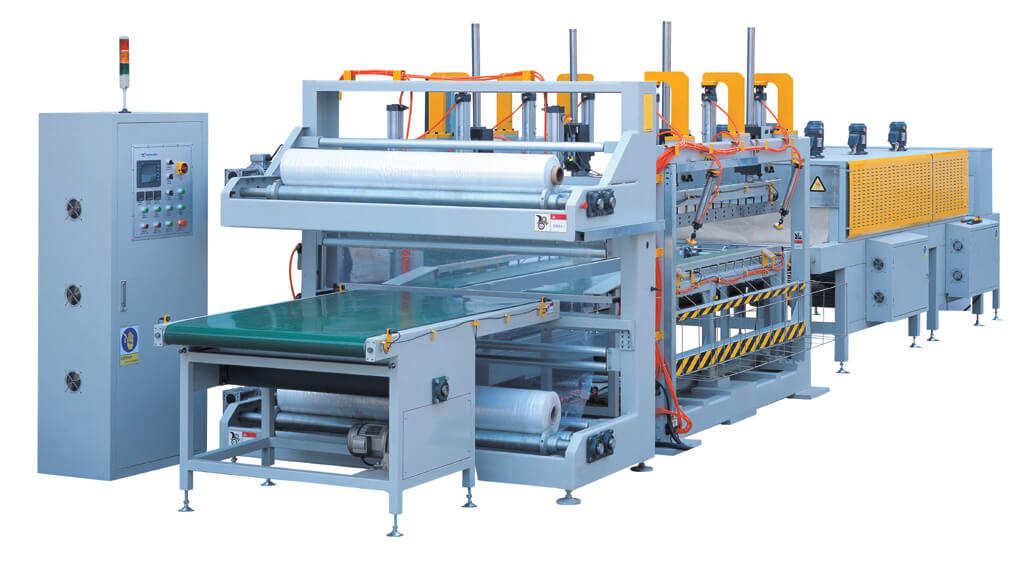 Thermal sealing blade and heat shrink furnance for making sealed and shrink wrapped package, so the wrapped rolls can be arranged and protected well when it is stored, sold and transported. It also looks neater and nice at the same time. The machine can be connected to the packaging line for automatic packaging.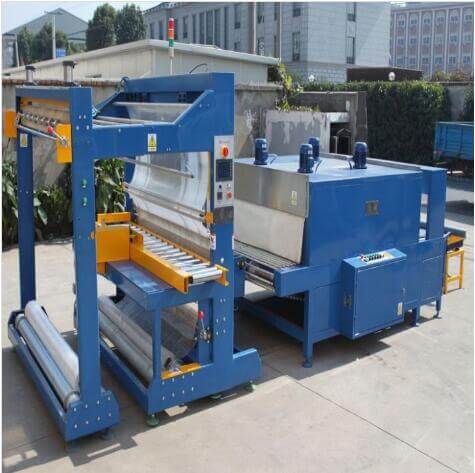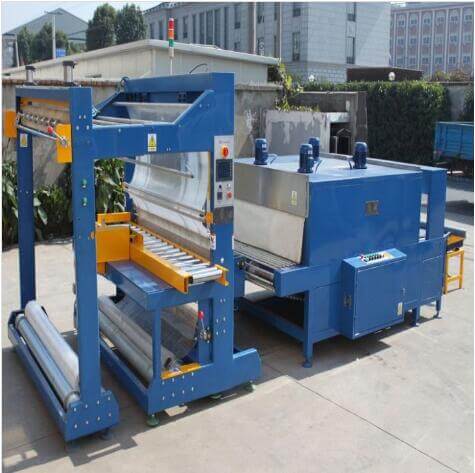 Characteristic of the machine:
Material of this roll shrink wrapping machine: carbon steel with blue paint on the surface.
The machine using PLC and HMI for automatic operation.
This machine can be used in combination with automatic production lines for heat shrink packaging.
The whole process of feeding, stripping, sealing and cutting, shrinking, etc. is automatically completed.
Adopt photoelectric sensor to detect product position, powered by PLC system.
The constant temperature heat sealing and cutting system is suitable for PE or other industry standard shrink films.
Adopted unique film cutting system, safe, convenient and stable.
In the event of a failure, the indicator will automatically alarm. Faults can be displayed automatically.
The permanently heated sealing rod has easy-to-replace sealing blades, no peculiar smell, and the temperature is controlled and detected by PLC.
You can easily to choose between automatic and manual feeding modes.
Easy operation, high efficiency, perfect shrinkage effect.
Air circulating heating system consumes less electricity by minimizing heat loss.
Durable, high-quality components and sturdy structure can achieve continuous operation without maintenance.
The control system can provide precise temperature control.
The air control baffle can completely control the air volume and speed from the top, side and bottom.
Variable speed conveyor can ensure better shrinkage and can be adjusted to meet production requirements for the customers.