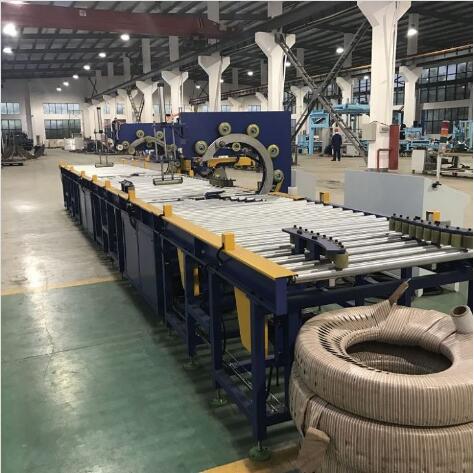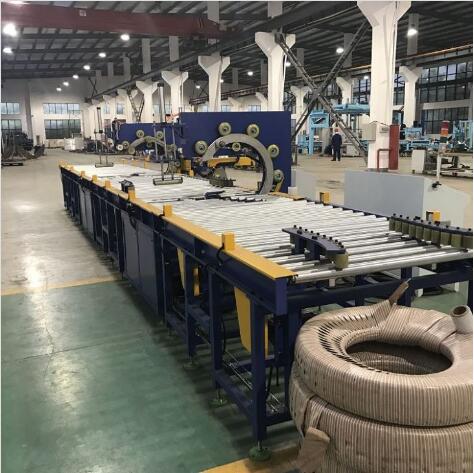 The tyre packaging machine is mainly used for tire packaging, and can also be widely used for other coiled objects, such as steel coils, steel wire coils, tube coils, bearings, etc. The tyre packaging machine is safe and simple to operate, which can greatly reduce high-cost labor and improve the work efficiency of modern industry. The wrapped tire has good sealing, beautiful appearance and neat appearance. In addition, it also has the functions of waterproof, dustproof, rust-proof, abrasion-resistant, and anti-aging.
This type of packaging machine is an automatic solution for packaging tires horizontally (perpendicular to the eyes). This machine can be used in conjunction with upstream production or loading and unloading equipment to complete an automatic packaging line for continuous tire packaging, which greatly improves work efficiency and brings excellent packaging effects to tire manufacturers.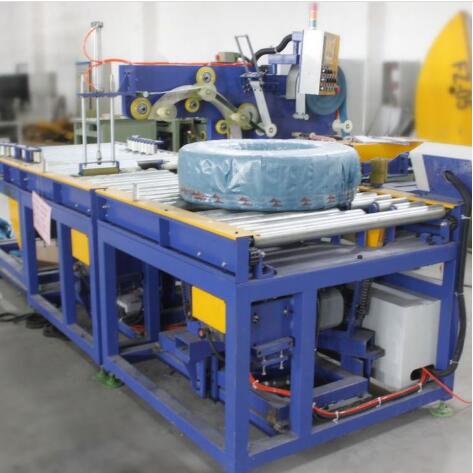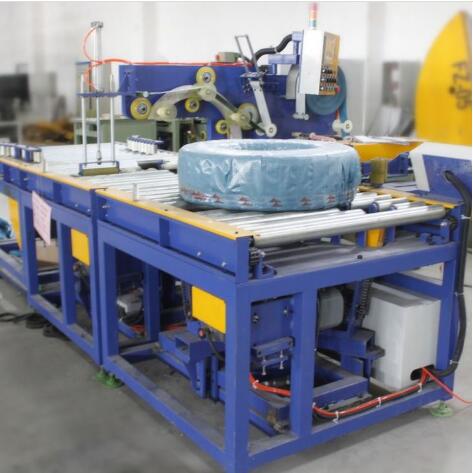 The main features of the tyre wrapping machine:
The vertical mode is convenient for manual loading and unloading of the coil.
When a failure occurs, the error indicator will flash.
The height of the ring plate can be adjusted to suit the packaging of small and large coils.
The packing time can be set on the control panel, and the machine will automatically stop when the time is reached.
The friction wheel uses anti-wear polyurethane to extend the service life.
Provide simultaneous packaging (two packaging materials are packaged together).
The independent material rack and cutter device make the packaging process more efficient.
Packaging tape and stretch film can be set in a packaging process to improve work efficiency (optional).