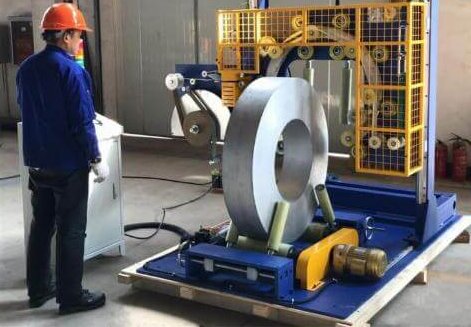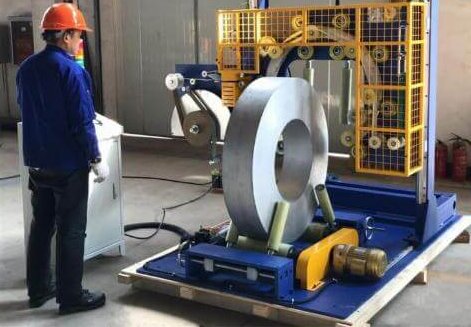 The metal coil stretch wrapping machine was developed to pack different circular products, including steel coils, aluminum coils, copper coils, steel wire coils, cable coils, tube coils, tires, spool, bobbin etc. by stretch film, paper or other available packaging materials. Easy to operate and easy to maintain. Compared with the traditional manual packaging of hand wrapping, it greatly saves labor expension and improves work efficiency.
The steel coil wrapping machine is belonged to the metal coil stretch wrapping machine and it is specially developed for the automatic packaging needs of the metallurgical industry, for products like steel coils, wire rolls, copper coils, hose coils, tires, bearings, etc., wrapped by UVI wrap and stretch film, the steel products are well protected And sealed, waterproof, dustproof, rustproof and safe transportation.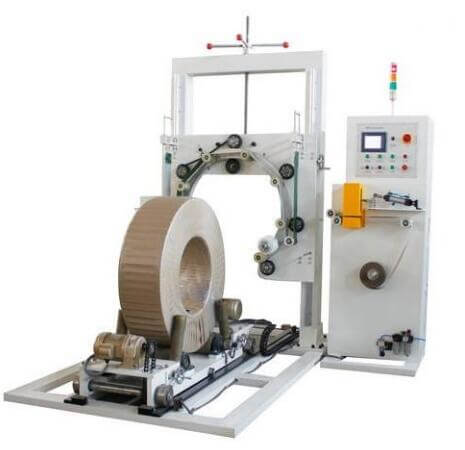 The operation of this metal coil wrapping machine:
*Use a crane/lifting rope/hoist to install( loading) the coil on the trolley;
*Place the trolley in the coil winding and wrapping position;
*Set the coil size and related data information by the HMI screen.
*Tie the wrapping material – winding tape on the metal coil;
*The machine starts to pack and will stop automatically;
*Use a cart to remove the stretch wrapped coils from the wrapping station;
*Use a crane to unload the packed coils.