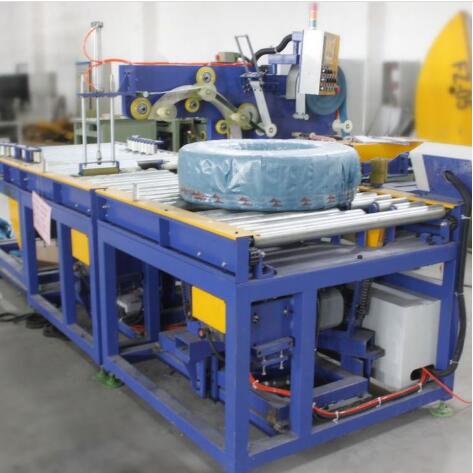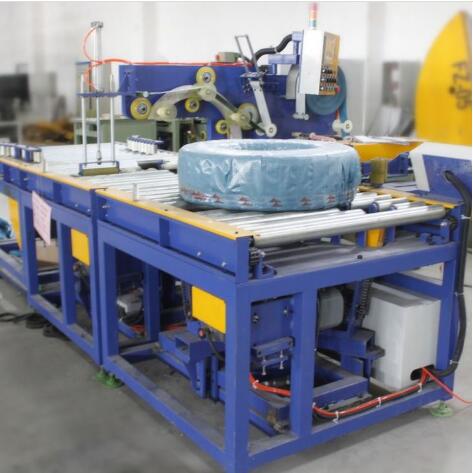 The hose coil wrapping machine adopts the most advanced technical design, which can realize automatic stretch wrapping of various specifications of hose coils, tube coils, steel wire coils, etc. It can effectively protect your hose from coiling to end package with the function of waterproof, dustproof, rustproof, vandal-proof and anti-aging.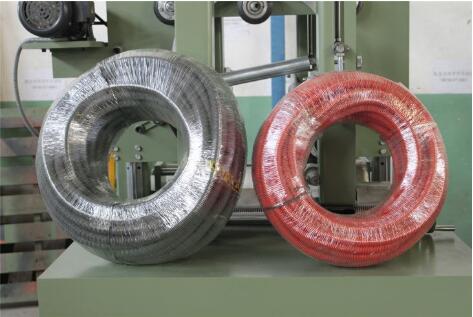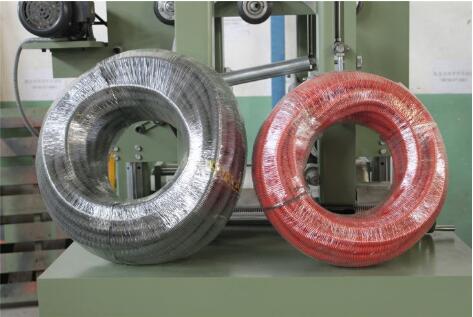 The automatic rubber hose packaging machine is equipped with a motor-driven conveyor to transport the hose coils and automatically complete the packaging process. Fully automatic operation, outstanding efficiency.
The machine can not only decorate packaging items well, but also help you save labor, save warehouse space, and improve work efficiency.
Basic Features of the hose coil wrapping machine:
*The hose coil wrapping machine is an automatic type packing machine with a power conveyor belt.
*You can choose manual/automatic working mode.
* PLC control and HMI screen can run automatically.
*Input ID, OD, the width of the hose roll and the correction value, the operation is simple, the PLC will automatically calculate the relevant parameters.
*The overlap rate and packing tape tension can be adjusted.
*Material is automatically cut.
*Photoelectric sensor used to detect and fix the position of the coil.
*Automatic positioning.
*Independent control cabinet, easy to operate and maintain.
*Press roller to avoid coil shaking during work.
*Safe guardrail and protective cover to ensure safe operation.
*The roller is wrapped by polyurethane, which can effectively protect the product.
*It can automatically feed and cut (depending on different materials).
*The length of the conveyor belt can be customized according to production needs.