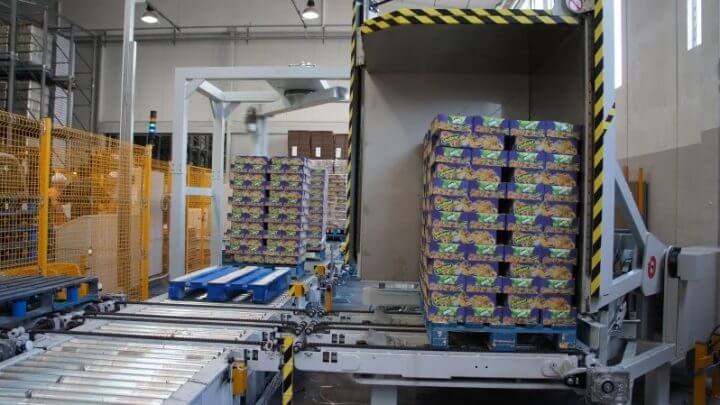 Maximizing efficiency and keeping up with modern technology both present challenges to today's warehousing operations. Common warehousing problems lead to poor performance and incur avoidable costs.
Problem 1: Difficulty with Vertical Reach for Workers
Warehouse issues can include adjustments required for height—requiring workers to bend over or hyperextend themselves to perform tasks at heights is not ideal. As production slows, that could put workers at an increased risk of injury, including back injuries and muscle strains.
Solution: Lift tables, work aid platforms and ergonomic scissor lifts give your workers the precise angle they need to access the contents of totes, boxes and bins. These lifts allow your workers to maintain good posture, move freely and change positions with ease.
Problem 2: Insufficient warehouse arrangement
If narrow aisles are making it difficult to navigate or causing unintended damage to materials and products, it's time to reorganize and simplify your space. Having more room to maneuver will also increase your productivity.
Solution: No matter the size of your warehouse or how much space is available, optimizing work areas can help you avoid unnecessary labor and other costs. A poorly designed layout is a major source of warehouse management problems, as it has the potential to adversely affect profits in its own right. Increased labor costs, storing large volumes of materials and products, and space-consuming equipment are all factors that contribute to costly warehousing problems.
Problem 3: Inaccurate Inventory Counts
Inaccurate inventory can lead to a number of different warehouse management issues, including increased costs, lost revenue, low productivity, improper inventory levels, and obsolete inventory.
Solution: To increase your competitive advantage, integrate warehouse operations with proficient inventory management and accurate inventory recording. There are a number of ways to ensure your company is running its warehouse inventory management processes efficiently and accurately, including:
Keep your warehouse organized: Make sure you have an easy-to-read warehouse map in a convenient area, along with clear signage and item descriptions.
Create Proper Inventory Naming and Labeling: Name and label each item with detailed instructions for quick and easy identification.
Problem 4: Inefficient warehouse layout
For an ideal warehousing operation, your site should have the right amount of space – and it's not just floor space. You need to provide vertical height and unobstructed clearance for material handling equipment. Docks and loading areas must be properly laid out. Ample swing space and parking are required. Security and safety are important. The same goes for energy efficiency. Low maintenance and operating costs are necessary, as is flexibility for future expansion. Making sure it works is another matter entirely.
Solution: The key to warehouse efficiency lies in your design and layout. Here are some important points to evaluate when designing and laying out your warehouse location space:
Flow: This is the logical sequence of all operational steps. One activity follows another, and all processes need to work together seamlessly. Warehouses depend on the continuous and controlled movement of materials, equipment and workers. Every aspect of warehouse activity needs to be designed and laid out with efficient processes in mind.
Accessibility: It's not just about making your warehouse facility accessible by road, rail, sea or air. It goes deep inside your facility, ensuring easy access to all your equipment and products. Think about all your access points. It starts and ends at the loading docks, including shipping and receiving, but it also includes every internal touchpoint.
Space: Space in a warehouse is often at a premium. You should always think of your warehouse as a cube. Not only do you have to work with limited floor space, heights also have to be considered. Vertical space is a major factor that can yield the best return on your warehouse investment.
Throughput: This is the "sum" of all warehouse operations. This is how you handle your product from the moment it is manufactured to the moment the consumer receives it. Throughput in the warehouse happens continuously. It involves moving the material with specialized equipment such as pallet inverters and securing the loaded pallets with a stretch wrapper.
Problem 5: Warehouse space reaches capacity
If your facility has experienced continued growth and you are at or near capacity, you may be struggling to find ways to incorporate more space. If your warehouse occupies a large area and workers need to manually carry out stock transfers, we can provide you with various solutions.
Solution: There are various ways to optimize and free the current space. By consolidating space-saving devices, you can gain more valuable real estate and improve operational efficiency. Freezer spacers removers are ideal for cold storage warehouse operations. They are designed for the heavy demands of continuous workloads in cold environments. The Freezer Spacer removers can combine loads and change pallets in seconds. They feature easy-to-use controls and reliable components. Pallet inverters can help automate the load transfer process. Don't waste time, space and manpower on simple tasks when you can multiply warehouse storage and worker productivity!