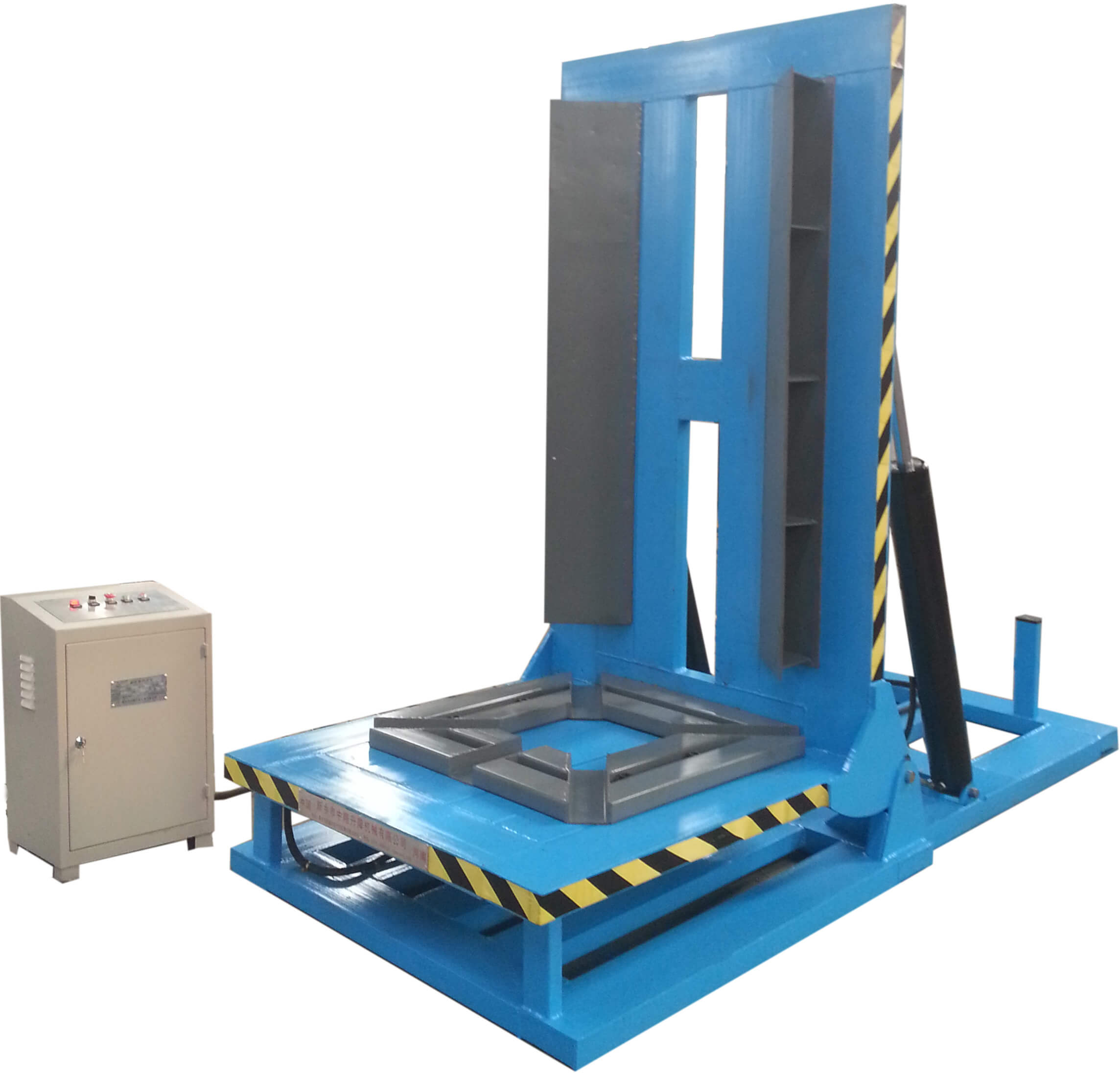 Emanpack has been devoted into the design and manufacturing of hydraulic upender machine for many years. We adopt and integrate the heavy-duty hydraulics for the precise machine positioning. We run operation and testing of each hydraulic upender machine at our plant.
For the secondary function such as mobile V saddle and pallet centering…..the hydraulic power is the ideal power source.
The machine is designed for a lower platform to facilitate the loading and unloading, and the design perfect to accommodate various secondary handling function which includes:
Coils and roll tilt and discharging platform.
Movable V saddle.
Pallet centralizing system.
Automatic loading and unloading platform.
Emanpack has roll upender and pallet inverter. The roll upender is designed to change rolls and coils to safely re-position the large and irregular shaped objects from one orientation to another. And the pallet inverter is for handling the pallet stacking and palletizing cargo from changing the pallets with less manual operation and reduce the possible injuries from the heavy work of unstacking the cargo.
Design of the upender
The heavy-duty welded steel plates and tube construction.
The high quality cylinders for the rotation of the craddle, and heavy duty bearings with self lubrication.
Multiple limit switches to single the system at each stop position.
Options for Flexibility of the upender machine
The hydraulic upender machine is more suitable for handling long shape cargo with the length much bigger than it's width or diameter, for instance the paper jumbo rolls.
Suitable for the unique and specific tilting application of many industries.
Available to integrate with specific loads by the different types of conveyors.
Available to be mobile as the upender can have wheels running on the rails.
More automated system and operation mode to save man power.
Safety Features of the upenders and inverters
The pressure relief valves of the hydraulic system.
Automatic position lock and secured by the limit switch.
Safety guard and warning labels of the machine.