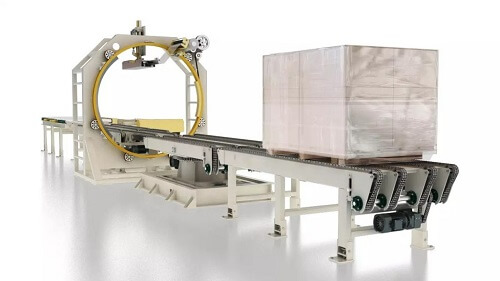 The industrial packaging is commonly defined as the package which provides the temporary protection and preservation for products in bale package with large quantity and high scales. Expending the function of the industrial packaging, it also includes functions of protecting the products for transportation, storage and delivery until to the final users and buyers with the best conditions.
The new technology and new craft has contributed to the development of the packaging machinery. The packaging process is becomming a crucial part of the manufacturing industry, especially for the export and import business. The old packaging methods such as using a blanket to wrap the furniture for transportating from the manufacturer's own truck to the buyers and prevent them from getting damaged on the way should be a history now. The new improved wrapping machines and the new packaging material refreshed our mind. The furniture are packed starting from the storage, the composite packaging ensures the safety of the products all the time until the user dispose it.
What should we consider about industrial packaging machines?
The industrial package are mainly used to give strong protection for the products during the transportation and storage, especially during the logistics and exporting. The industrial packaging machine should have the strong compatibility with our products and manufacturing facilities based on the dimensions and control system and integration.
We are the sophisticated experts of the design, manufacturing and marketing of the industrial packaging machinery for medium and large products in industries like wood, furniture, aluminum, PVC, insulation panels, building materials, glass as well as food, beverage and grocery…..We are providing the satisified service from the solution making to the final installation.
To clarify the industrial packaging machines, we have divided it into pallet stretch wrapping machine, orbital wrapping machine, coil wrapping machine and thermal shrink wrapping machine. The pallet stretch wrapping machine has wide use in food and beverage industry which handles the packaging of pallet loads and cargo. The orbital wrapping machine is mainly for packaging long shape products such as alumium profiles, timber and steel bundles as well as panels. The themral shrink wrapping machine is apply to the industry of grocery.