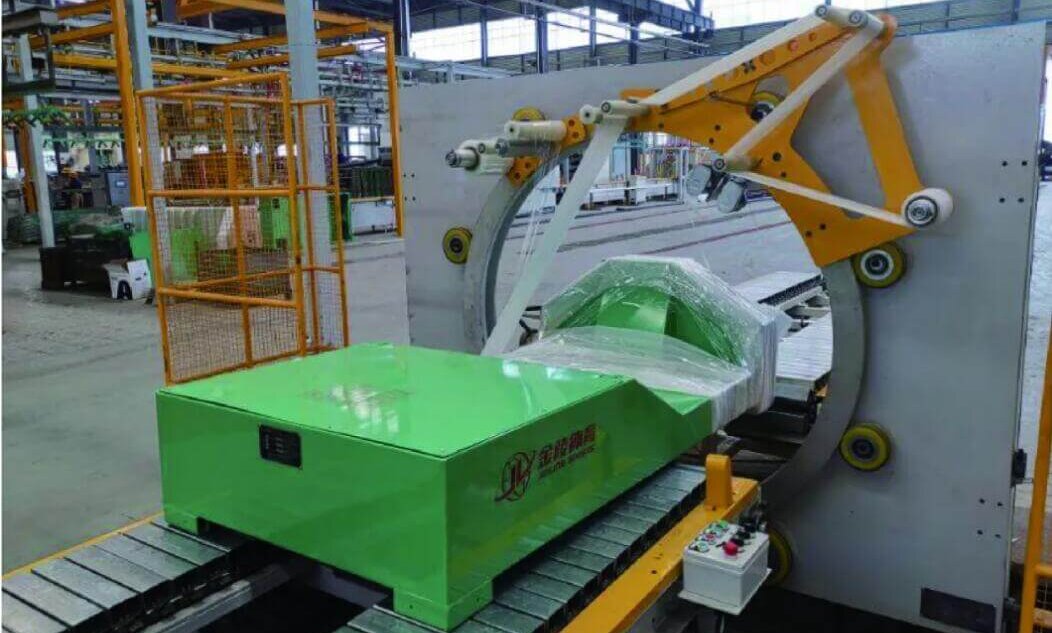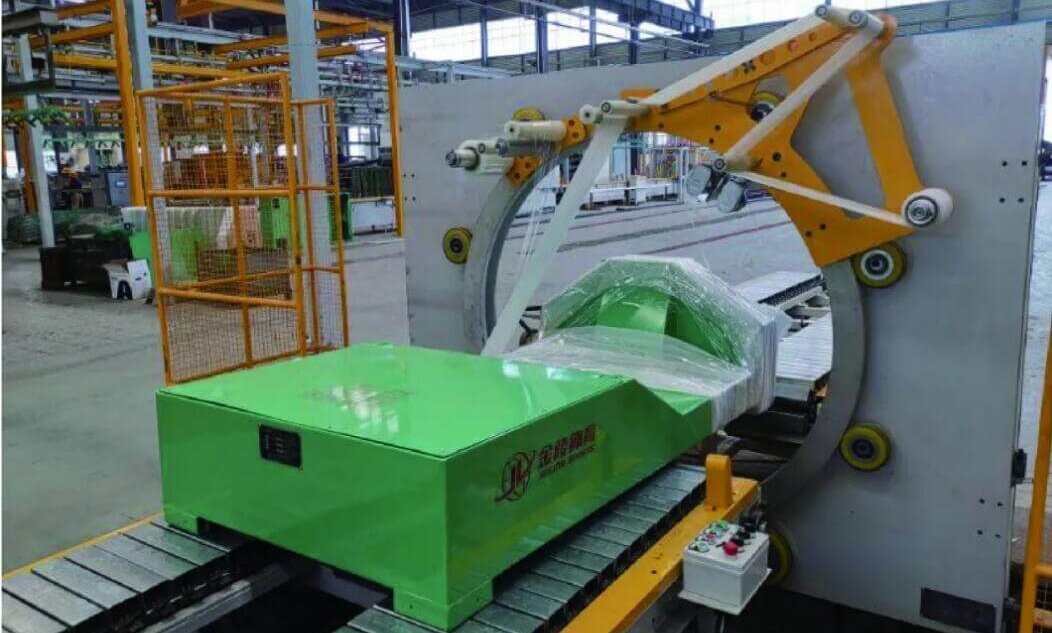 As a supplier of automatic packaging machine, we would like to give you some introduction of the advantages and characteristics of the cold wrapping packaging equipment. This series of cold stretch wrapping machinery is designed to meet strict energy efficiency standards and reduce overhead, while always ensuring the excellent productivity and excellent protection quality of the package.
The model we want to see in this article is an orbital door wrapping machine, namely HM-A1400. It is a horizontal type wrapping packaging system, which is designed for low-temperature packaging work and has no shrink tunnel. The electricity consumption of this wrapping machine is ten times less than that of shrink packaging machine.
Two different materials can be used on this machine, the stretch wrapping film (stretch wrap) and bubble packaging film, both of which are made of recyclable polyethylene. The combination of these materials provides unparalleled double insulation protection; The bubble film has the buffering effect to give more protection to the products, while the stretch film can bind the product and fix them into a big bundle. Your product has never been safer by this packaging method.
In addition, this automatic packaging machine detects and uses the exact quantity of consumables required to package each product. This will lead to higher efficiency and productivity, so as to ensure your return on investment in a very short term.
With more than 10 years experience in the area of automatic packaging machines for medium and large products, we are confident and passionate about inventing new wrapping machines to meet customer requirements, not just the packaging effect but also the consumption and overhead.  Using too much energy when packing large objects has been a typical drawback of the thermal shrink wrapper. After many years study and trials, we have finally achieved a new and better solution for the wrapping packaging than thermal shrink wrapper. Today, this cold wrapping machine has been used to various industries and variant products. It has a large wrapping capacity than shrink wrapper, a great replacement for thermal shrink wrapper when there is a limited budget for energy.