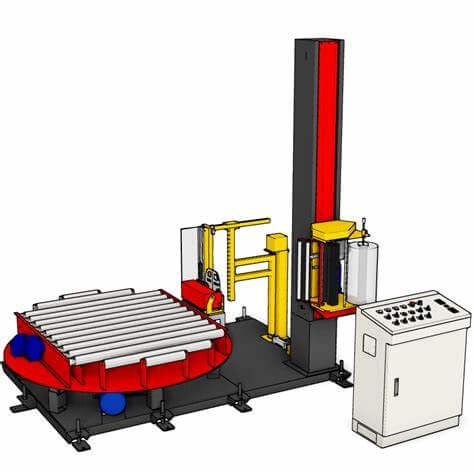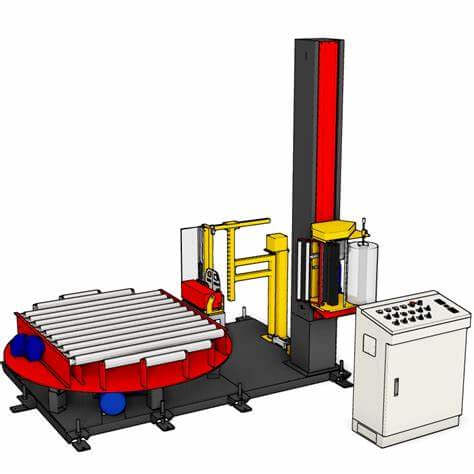 In order to meet the packaging requirements of cargo containerized storage, transportation and mechanized loading and unloading operations, we designed and manufactured tray-type winding machines, top-pressure resistance pull-type winding machines, and pre-stretched automatic film winding machines, which are widely used in foreign trade and food exports. The container cost of beverages, irrigation, papermaking, dyes, plastic chemicals, glass ceramics, electromechanical castings and other products can improve production efficiency, prevent damage to goods in the handling process, and play a role in dust, moisture and cleaning. It is controlled by PLC programmable controller. The number of winding turns can be set, local reinforcement can be selected, automatic reset, etc. With protection functions such as overload and overcurrent, it is safe and reliable. The design is simple and clear, and the maintenance is extremely convenient. Closed structure, sturdy and durable.
Features: 
The film frame is a dynamic pre-stretching mechanism, the pre-stretching can reach 250%, reducing film consumption. The film feeding speed is adjustable and controlled by a separate DC motor. The rising and falling speed of the film frame can be adjusted independently. The film frame is a pure cast aluminum film frame, which is light and stable. Use wear-resistant rubber spokes, long service life. The follow-up mechanism of the membrane system, just pull it. The lifting column is a double-chain structure, which is stable and reliable. PLC programmable control. The number of winding layers at the top and bottom, the number of times, the top-over time, and the number of reinforcement layers 0-9 can be directly set on the panel.
Simple operation: just press the automatic operation button to complete the entire packaging process. The photoelectric switch automatically senses the height of the cargo. Selected electrical control components, high reliability. Automatic manual conversion at any time.