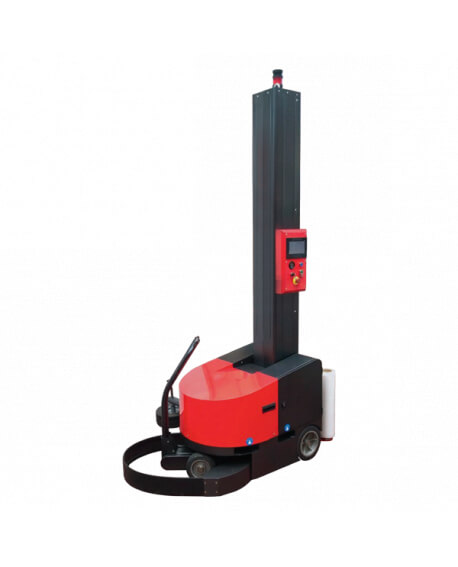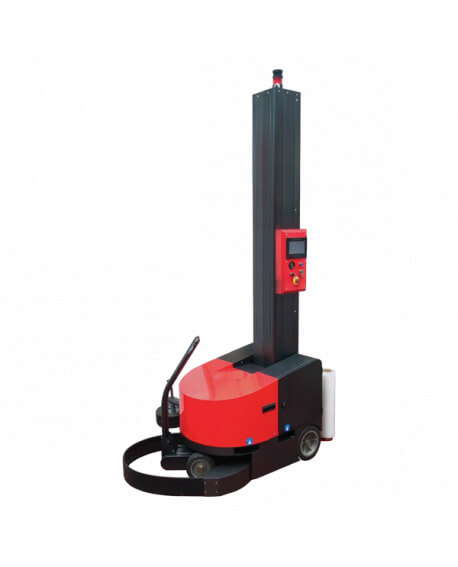 Self propelled wrapping machine is a kind of film wrapping robot for palletized goods, which is reliable and durable. Based on the experience of Emanpack for years, this pallet wrapping machine is very flexible and compact. It is easy to use, and we also have a deep study on typical industrial uses, considering various working conditions including extremely bad working conditions.
We have carefully carved every step in the manufacturing process, and strictly tested the mechanical and electronic parts of the equipment, which ensures the reliability of our products and the performance of the machines. The newly designed control panel is easy to operate and easy to identify, and can perform various functions and settings of the device. Because of its outstanding technical performance and high flexibility, this pallet wrapping robot a very good equipment for wrapping large pallets. In the safety design of the product, the buzzer will sound when the equipment starts to work, the safety lamp will flash continuously when the equipment is running, and the emergency stop button and collision buffer are set on the equipment. These designs ensure that the equipment meets the high-level safety design specifications.
Even using in harsh working conditions is feasible because the pallet wrapping robot is manufactured with high-quality metal parts, high-grade plastic parts and high durability rubber wheels.