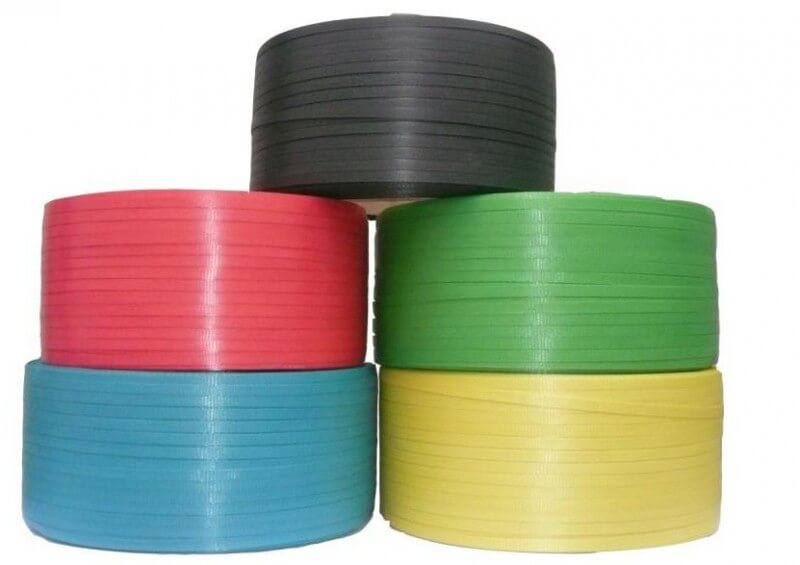 With the rapid development of the packaging industry, the use of strapping belts have become more and more widespread, especially in the carton packaging industry and pallet strapping, which is very widely used, but many users still do not have an overall understanding of what kind of strapping belts to choose. Below, we just summarize for you which types of strapping belts are commonly used.
1. Polypropylene strapping belt is also called pp strapping belt. It is the cheapest strapping material. It is mainly used for the binding of lighter objects. The cartons we usually use are sealed with polypropylene straps. However, the continuous tension of polypropylene strapping is not as good as other plastic strapping.
2. Nylon strapping belt is the most expensive plastic strapping belt. Its elongation and recovery rate are greater than polyester or polypropylene strapping belt. Because of its strong continuous tension, it is used for heavy items and can withstand high Bundling of contracted loads with initial tension.
3. Steel strapping belts are mainly used for very important loads to be transported as a whole or to fix loads in train cars, trailers or ocean freighters. They are rarely used for shrinking loads that sink or shift after strapping, but they can be firm. Bundles already compressed loads and are often used for rigid loads.
4. Polyester strapping belt: It has the highest strength and highest continuous tension among plastic strapping. Polyester/PET strapping is an excellent strapping material for rigid loads that require constant strapping tension during loading, unloading, transportation and storage. It is usually used in occasions that require high tensile strength, high continuous tension and elongation. In many occasions, its performance is similar to light-weight steel strapping.